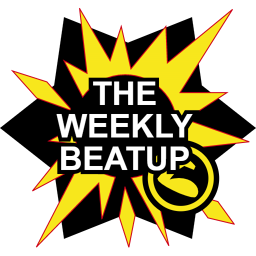 LIKE LAMBS TO SLAUGHTER
---
The Weekly Beatup is a weekly gathering of pugilists and fisticuffers, coming together to spar in various locations around Eorzea. Smashing faces in different places!

No guts? No glory!

Is this legal? Don't worry about it. Will law enforcement show up to shut us down? Maybe! Either way, be ready to use your legs for more than just kicks!
---
THE NEXT BEATUP IS AT:
HIGHBRIDGE - EASTERN THANALAN
BALMUNG - CRYSTAL DC
JANUARY 31ST - 3 PM EST

IN-CHARACTER RULES
No outside weapons or magic allowed. (Things picked up at the fight location are fair game.)

No killing, dismembering, etc.

20 minutes per bout.
---
OUT-OF-CHARACTER RULES
All combatants must use /yell to respond to each other. Fight mechanics use /random, Grindstone-style:

At the start of the fight, both opponents roll /random for initiative/turn order. Highest number goes first and writes an attack description.

Both participants /random to see if it hits or not. If Attacker rolls higher, they get a point. If not, score stays the same. Round rolls over, Defender becomes the Attacker, they write a description that includes both their defense (successful or failed) and their attack, then /random to see if they hit, new defender /randoms to dodge.

First to score three points is declared winner, and the loser can tap out, be knocked out, etc. as they see fit – this is considered OOC info, it is not 'first to three hits' ICly.

In the event of a tie score at time out, combatants will /random against each other to decide a victor.